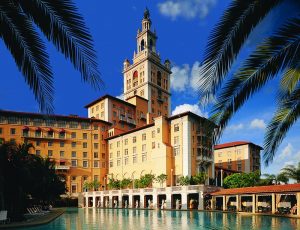 Join us May 16-17, 2018!
Miami Biltmore, Coral Gables, FL
We are very excited to host our Strong Leader Institute at the beautiful Miami Biltmore!
Important Links
Hotel Info
The Biltmore
1200 Anastasia Avenue
Coral Gables, FL 33134
Reservations
STRONG Leader Institute guests will be able to make reservations online or via phone. Identify yourself as part of the group when booking your room through the Biltmore Reservations Center at 1-800-727-1926 or 305-445-1926. You may also reference the Group Code: 2104
If you prefer to book online, The Biltmore has a special reservation page for our group. Guest must enter group code 2104.
Please note when booking using the hotel website that this only allows to book on the contracted dates (May 15th and 16th only). For any pre and post reservation needs should call the hotel directly at 800-727-1926.